3 tips to find cheap flight tickets on Google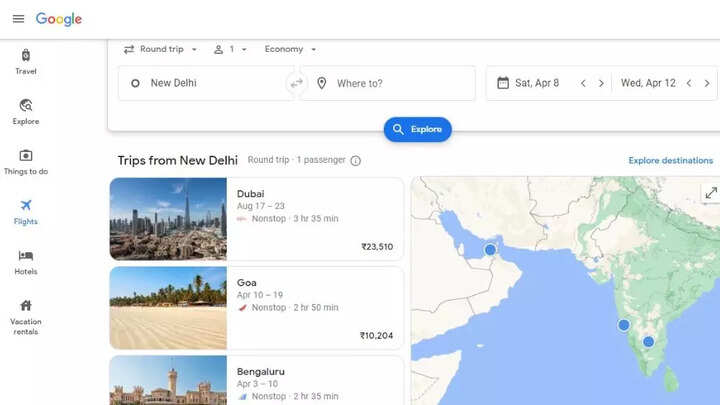 If you want to save money on flights in the coming holiday season, or any time of year, one of the best tip is to do some planning. A little bit of planning can go a long way in getting a good deal on flight tickets. Most of the time, it's better to book on the early side, but yes in case your holidays are planned and dates flexible. One tool to find is Google Flights. Google Flights offers features to help you find the 'best flight fares'. When you search for flights, Google Flights automatically sorts the results by "Best flights," an order that shows the best value by price, length, time of day, and other factors. But there are other tools that you can use to find the best fare.
Use price graph
On Google Flights, users can see whether current prices for their search are low, typical or high compared to past averages for the same route. If your travel dates are flexible, clicking Price graph lets you explore fare trends by month or week. In this section, you can also opt in to tracking flights and prices.
Turn on price tracking
If you do want to wait for lower fares before you book, price tracking can help. When you enable price tracking, it will notify you if flight prices drop significantly. You can set up tracking for specific dates, like your kid's school vacations, or an upcoming long weekend in October. Or, if you're more flexible, you can turn on "Any dates" price tracking to receive emails about deals anytime in the next three to six months. To enable this feature, make sure that you are logged into your Google account. There's a 'Date Grid' too that shows prices date-wise.
Use filters
Users can look for deals using filters across categories. These include: Stops, Airlines, Bags allowed (baggage limit), Time of the day, Connecting airports and Duration.
FacebookTwitterLinkedin
---
---
end of article