4 places to travel without a passport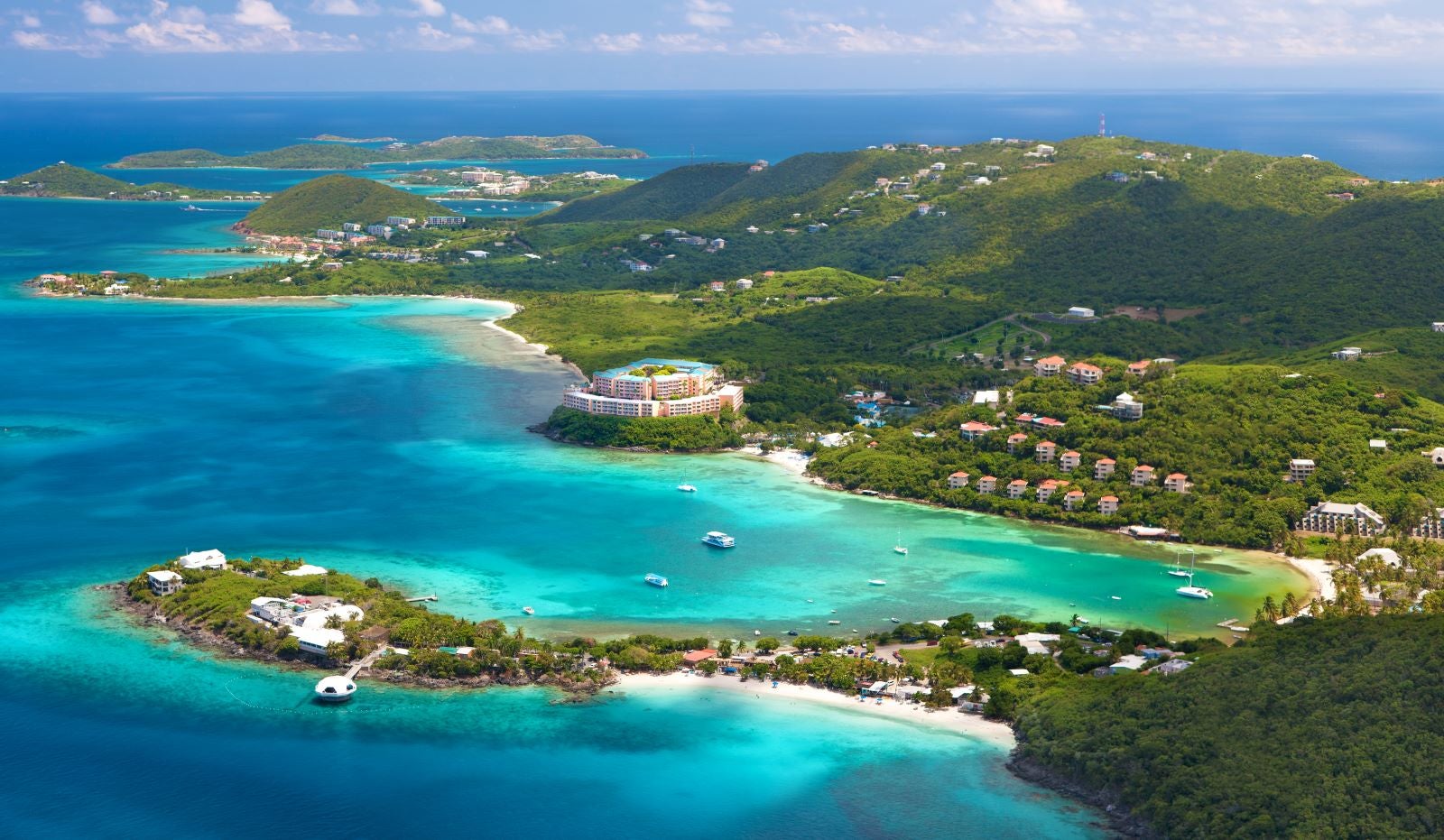 There are very good reasons why you might be looking at destinations where you can travel without a passport.
Maybe you are skipping out on international travel this year to save money. You might have been a victim of the current passport processing delays and have no choice but to stay stateside. Or, perhaps you've decided on a whim that you need to feel the sun on your face and your toes in the sand as soon as humanly possible.
Regardless of the reason, here are four places you can visit without a passport.
Where can you travel without a passport?
The U.S. currently has five permanently inhabited territories and three freely associated states in the Caribbean Sea and the Pacific Ocean. These islands are self-governed, but because the land is controlled by the U.S. government, some are accessible to U.S. citizens without a passport.
According to USAGov, U.S. citizens do not need a passport to travel between the U.S. and the following U.S. territories and freely associated states:
Puerto Rico
U.S. Virgin Islands
Commonwealth of the Northern Mariana Islands
U.S. citizens may be able to visit Guam without a passport. USAGov's website states that this is on a case-by-case basis, but Guam's official tourism website states that U.S. citizens 18 years of age or older traveling to Guam need only a "Real I.D.; or a valid U.S. federal or state-issued photo I.D. and an original or certified copy of their birth certificate."
Because of the conflicting information, we recommend you verify which travel documents you will need before traveling to Guam.
US Virgin Islands
The three islands that make up the U.S. Virgin Islands – St. Thomas, St. John and St. Croix – are beautiful year-round, with sparkling turquoise waters and soft, sandy beaches surrounded by lush green forests. It's the perfect spot for adventurous water sports or lazy days on the beach.
Related: Dreamy St. Thomas all-inclusive resorts for a stress-free vacation
Sign up for our daily newsletter
Each island hosts its own Carnival celebrations throughout the year, with parades, colorful costumes, music, dancing food, and more that honor Caribbean heritage and culture.
Visitors can also explore the Danish forts and plantations to gain a deeper awareness of slavery and colonialism in the U.S. Virgin Islands.
With a year-round tropical climate, it's always warm in the U.S. Virgin Islands, though there is a higher risk for rainfall and hurricanes between July and October. A springtime or early summer visit is your best bet for sunny skies and lower crowds after the snowbirds have returned to their homes.
Puerto Rico
If your soul is in need of a quick tropical getaway without a full day of travel time, look no further than Puerto Rico. Nonstop flights from eastern cities like Miami, Orlando and Atlanta can have you in San Juan in under four hours, just in time to enjoy a full afternoon in the sun.
Related: 8 reasons to visit Puerto Rico in 2023
In addition to its year-round beach weather, Puerto Rico is known for its dynamic culinary scene, arts districts (including vibrant street art in trendy Santurce) and biodiverse ecosystem.
The island is home to three of the world's five glowing bioluminescent bays, with Mosquito Bay being known as the brightest. You can also hike or zip-line through tropical rainforests, snorkel amongst marine life in calm cays protected by barrier reefs or relax on one of Puerto Rico's idyllic beaches.
You'll never be far from delicious food, but if it's your first visit to Puerto Rico, you must try the traditional mashed fried plantain dish, mofongo. Puerto Rico's history as a purveyor of rum dates back hundreds of years, so it's no surprise that it's also the birthplace of the pina colada (if you need something to wash down the mofongo, that is).
Puerto Rico is also one of most affordable Caribbean islands to visit, offering diverse accommodation options ranging from eco-friendly mountain lodges to luxurious beachfront resorts.
Guam
Guam is the only island on this list located in the Pacific Ocean. Because of its location, the easiest way to get there is via Honolulu. The Hawaiian capital offers limited nonstop flights via United Airlines, though you can also find availability from major Asian destinations like Tokyo, Osaka and Seoul.
Once on the island, you'll be treated to mile after mile of beaches to explore, along with a storied history that includes Spanish forts, World War II battle sites and relics from Guam's pre-colonial culture. A visit to the Guam Museum is a good jumping-off point, followed by Guam's Spanish Forts and the educational outdoor adventures at the Valley of the Latte.
When you are ready for some fun in the sun, head for the beaches in and around Tumon for calm, crystalline waters or hike to a more secluded spot like Sharks Cove Beach or Tanguisson Beach for snorkeling.
Just be aware that the guidance on whether or not you will need a passport to enter Guam is somewhat ambiguous. Check – and double-check – entry requirements before your visit.
Cruises that don't require a passport
In addition to these land-based destinations that don't require a passport, there are certain places you can cruise without a passport, as well.
Because of an international agreement called the Western Hemisphere Travel Initiative, U.S. citizens traveling on certain cruise itineraries can use their government-issued photo identification and proof of citizenship (like a birth certificate or certified copy of a birth certificate) as acceptable documentation. In some cases, a passport card may work in lieu of a photo ID and birth certificate.
This includes round-trip cruises departing from U.S. ports to destinations like Alaska, the Caribbean, Bermuda, the Bahamas, Mexico and Canada.
You may be limited to what cruise excursions you can choose without a passport and you would be stuck without the option to fly home from a foreign country should any unexpected issues arise if you cruise without a passport, but it is not required by law on certain cruises.
Bottom line
Even without a passport, you will need valid government-issued photo identification to visit each destination. You may also need a birth certificate (or certified copy), so be sure to read up on the specific requirements before you visit. When the Real ID requirements go into effect in 2025, you'll need to upgrade to a Real ID-compliant driver's license. If you have a passport, we still recommend you travel with it as a backup plan, but it's nice to know your next tropical getaway is within reach, even without a passport.
Related reading: