Round-trip flights to London from $300 beginning this fall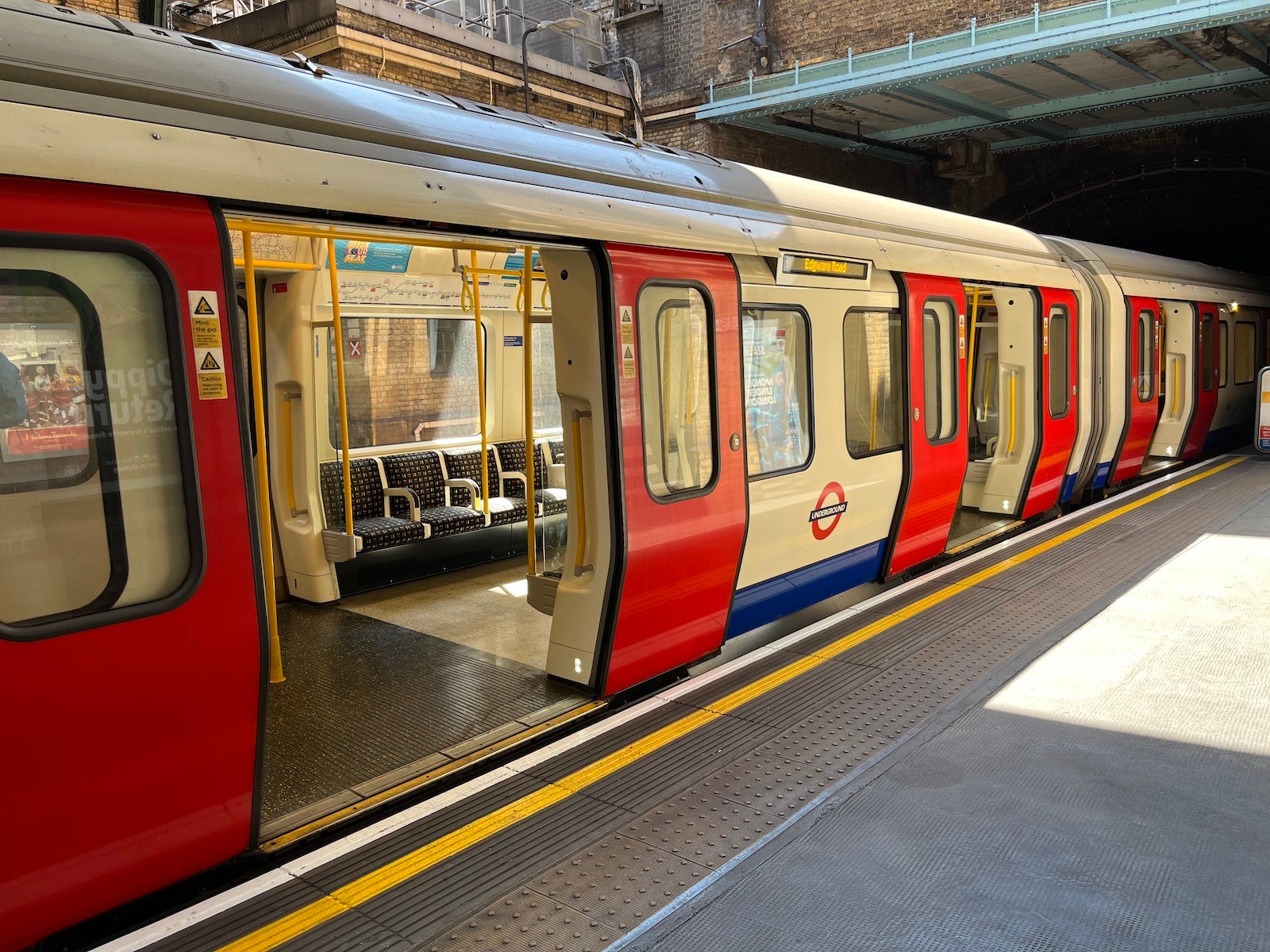 It's a great time to book travel to Europe.
If you've thought of visiting a European city (or multiple cities, perhaps) this fall, over the winter or early next spring, there are plenty of great deals to be had. It's not uncommon to find round-trip fares between $300 and $400 at the moment.
That includes flights to London, where there is wide-open sub-$400 round-trip availability through the first few months of 2023. You may even be able to find flights at that price point in the coming weeks if you look hard enough.
Sign up for our daily newsletter
That's far less than you would have generally paid to visit the United Kingdom city earlier this summer.
These deals to London and other European cities are driven by low base fares on a variety of international carriers, including TAP Air Portugal, which is part of the Star Alliance, and a combination of low-cost European carriers from Play to Norse Atlantic Airways.
In a moment, we'll cover the importance of paying close attention to add-on fees, mileage earnings and layovers as you book.
When you see round-trip fares to Europe in the $300 to $400 range, though, it's a great time to at least consider springing for a ticket.
Whether you hope to spend your time in London or use the city as a springboard to other parts of the United Kingdom or Europe, these fares could be deals to consider for a fall getaway, a midwinter trip or your spring 2023 vacation.
Deal basics
Airline: TAP.
Routes: New York, Boston, Washington and Chicago to London.
Travel dates: Now through March 2023, with more limited availability during the fall months.
How to book: Directly with the airline or through Google Flights.
Sample flights
Keep in mind a couple of things as you book.
When dealing with low-cost carriers, take note of what extra fees will be part of the equation. At the very least, you'll want to know what it will cost you (if anything) to board with a full-size carry-on bag.
You might see base fares as low as $250 to a European city, but you could end up paying $100-plus in fees on top of the fare to bring a full-size bag on board.
Fortunately, TAP doesn't charge passengers for full-size carry-ons. However, if you choose the Lisbon, Portugal-based carrier's version of basic economy called "Discount," you won't earn miles for your flight. The airline is part of the Star Alliance.
On the other hand, if you go with TAP's "Basic" class of service, you'll get a checked bag. We found European itineraries for about $60 extra each way for Basic.
With TAP, you'll also be certain to make a stop in Lisbon. Depending on your travel dates and preferences, this can generally be a very short stop — a standard connection — or a much longer stopover that could allow you to explore the Portuguese city.
Here are a few of the fare options we found for TAP:
Washington to London for $377.
New York to London for $377.
Boston to London for $308, with a 24-hour stop in Lisbon.
Chicago to London for $374.
For Washington-area travelers, you can likely get a very appealing base fare on flights to London out of Baltimore/Washington International Thurgood Marshall Airport (BWI) on Iceland-based low-cost carrier Play that will stop in Keflavik. The fees may raise the price more than you'd prefer, though, but it is something to consider.
The TAP flights depart out of the Washington area's biggest international hub, Dulles International Airport (IAD). This itinerary in late January involves an overnight flight from Dulles to Lisbon Airport (LIS). The second leg of the trip, to London Gatwick Airport (LGW), comes after a nearly three-hour layover. The stop is a bit longer — four hours — on the return trip.
New York travelers can likely find good fares right now on Norse Atlantic, Play or TAP.
Actually, as Scott's Cheap Flights pointed out, you can get some very appealing premium economy fares aboard Norse Atlantic's Boeing 787 Dreamliner aircraft, so if a bit of extra comfort is on your mind, it's something to consider.
For the lowest fares (including a free full-size carry-on bag), TAP will likely again be your best bet.
This itinerary includes a departure from John F. Kennedy International Airport (JFK) en route to Gatwick, with layovers of just under three hours on the outbound trip and 3 1/2 hours on the return trip.
Here's an option out of Boston Logan International Airport (BOS) if you'd like to do more in Lisbon than just see the inside of the airport terminal.
For a $308 round trip, you'll make a fairly standard — albeit lengthy — stop on the eastbound trip of around four hours before continuing on to London's Heathrow Airport (LHR). Then, on the way back, you can take advantage of seeing a second city for the price of one.
You'll arrive in Lisbon at 11 a.m. Then, you'll have until just before noon the following day before your flight back to Logan.
Maximize your purchase
Don't forget to use a card that earns bonus points on airfare purchases, such as The Platinum Card® from American Express, which earns 5 points per dollar on airfare booked directly with the airline or through American Express Travel (on up to $500,000 on these purchases per calendar year).
The Citi Premier® Card and Chase Sapphire Reserve earn 3 points per dollar on airfare, and the American Express® Gold Card also earns 3 points per dollar on airfare when booked directly with the airline or through Amex Travel. Meanwhile, the Chase Sapphire Preferred Card earns 2 points per dollar on travel.
Bottom line
Whether it's London or another European city to which you can fly for under $400 round-trip right now, it's a great opportunity to take advantage of lower fares. Just be sure to consider the total cost of the flights, fees included.
Also, think about how long you'll spend on layovers — whether you're trying to reach your destination as quickly as possible or hoping to see a second city.